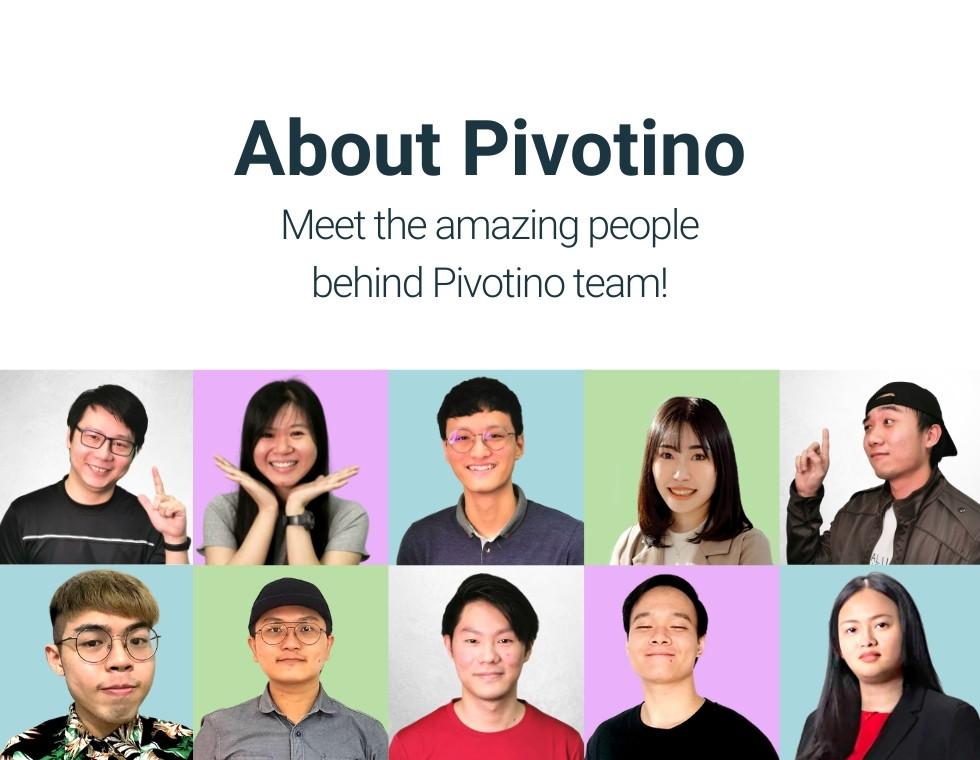 "Bringing businesses online."
---
With that initial goal in mind, we started a hosting platform. Though it was a tremendous success, we feel that we can do better! Realizing the struggles that small and medium enterprises have, we have decided to provide them the all-rounded support that SMEs need to succeed.
After going through some brainstorming, some serious planning, and of course some silly yet brilliant ideas, Pivotino was born!
"The COVID-19 pandemic that took the world by storm."
---
The pandemic has adversely affected a majority of SMEs in Malaysia. Because of that, digital transformation has been seen as one of the key factors for businesses to stay afloat. When the idea of Pivotino came about, we immediately knew that our digital transformation software will be able to help SMEs overcome challenges and strive amid the pandemic!
Making of the perfect digital transformation software.
---
In order to develop the perfect tool to help businesses digitally transform, our team has worked day-in-day-out with perseverance and determination. We started the project with strong drive and motivation, fully knowing the positive impacts that we could bring to the struggling Malaysian businesses.
The meaning of Pivotino, a mission we believe in.
---
The name, Pivotino, was created by assembling the phrase Pivot In 'N' Out , giving Pivotino the meaning of a software that plays an important role in any business.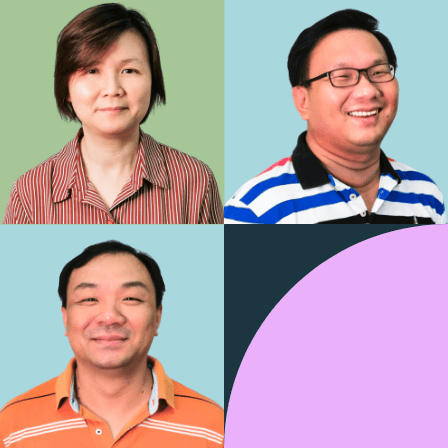 What We Do?
Pivotino is a Digital Transformation software platform based in Malaysia. We specialize in helping Small and Medium Enterprises accelerate their Digital Transformation initiative by fully leveraging the capabilities of open-source software and cloud technology.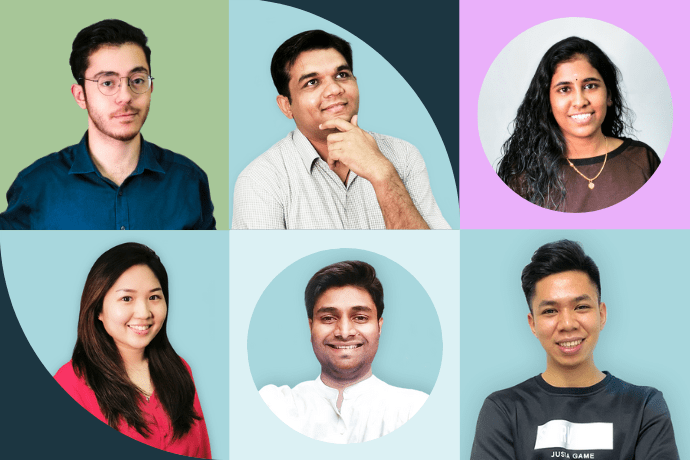 Why Us?
We are a team of young and dedicated IT experts that have a unified goal in mind, to make Pivotino the only tool you'll ever need to digitally transform your business!
Innovative
We highly encourage innovation at work because we believe that is how great ideas are born!
Effective
We allocate all of our resources effectively to provide you with an amazing business software.
Constant Improvement
We promise to constantly strive for improvement with the goal of being the best business software for you.
Passion
We have put in our hearts and minds in Pivotino because we are truly passionate about what we do.
Trust
Having trust within the team is important to us, but we strongly believe that it is as important for us to gain your trust too.
Customer Experience
We will always aim to provide great customer experiences because we value our users.